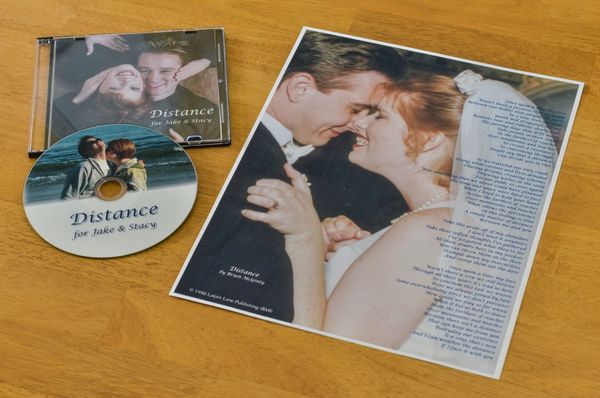 Jake and Stacy were high school sweethearts.  After high school, they ended up in different parts of the world.  Over time they found their way back to each other though, because the distance just couldn't keep them apart.

They shared this recollection of their wedding day...

"Anyone who's had a hand in planning a wedding knows that the entire day is an enormously coordinated event.  If you're not careful it can be so easy to get lost in the 'event' and lose sight of what you're really there for.  Brian, that's where you came in.  Having a song written about us, for us and then played TO us at such a special moment seemed to make everything else just melt away for a few brief minutes and allowed the two of us to focus on only each other, exactly as it should be.  Those will be a few minutes that I will truly never forget.  Thank you, Brian, for making an unforgettable day all the more special!"